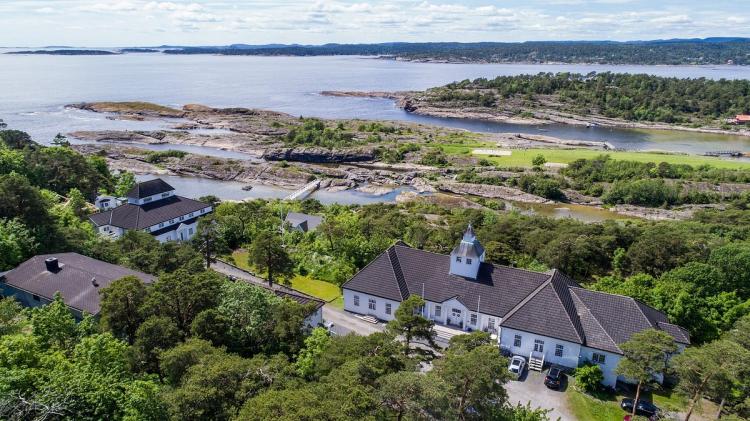 NorRen Summer School 2023
The Norwegian University of Science and Technology (NTNU), the University of Bergen (UiB), and the University of Oslo UiO) invite PhD-students working in the energy field to the Norwegian Research School in Renewable Energy (NorRen). Our focus in 2023 is on emerging topics and technologies for industry decarbonization.
The course is designed to provide state of the art insight into the roles of energy systems in industrial transitions, the development of novel energy carriers and renewable energy production, emission reduction schemes and technologies, as well as a range of factors at play in aligning industry with net zero.
Over the week, we will dive into cross-cutting issues such as questions of work and labour in a green economy, justice and transparency in global value chains, as well as transitions to a more circular economy. The program is preliminary, stay tuned for updates!
What can you expect?
Lectures by leading researchers and industry experts

Site visits to industry and insight into cutting edge technologies

The opportunity to discuss with top scholars and experts, as well as students from a wide range of disciplines

A collaborative educational environment and work in interdisciplinary groups on a topical project

Networking opportunities and social events
Practicalities
The course qualifies for 5 ECTS credits provided completion of a pre-work assignment, active contribution to group work and preparation of a final report.

Participation fee: NOK 7500 – covers full board. Participants must cover own travel to and from the summer school.

Courses start at 08:30 on Monday, August 21. Please plan for arrival a day ahead of time if necessary - accommodation at Langesund Bad is included from Sunday, August 20.

We most probably have a few additional places available to NorRen 2023. If you are interested, please submit your application as soon as possible along with an e-mail to: katinka@energi.uio.no (with NorRen 2023 in the heading). We look forward to hearing from you!

A detailed program is forthcoming.
Confirmed presenters and activities
Vebjørn Bakken, UiO:Energy and Environment - Course leader

Hongyu Zhang, NTNU – The European energy transition

David Jordhus-Lier, UiO – Work and labor in a green economy

Finn Gunnar Nielsen, UiB – Wind power

Knut Einar Rosendahl, NMBU –CO2 pricing mechanism

Tor Haakon Bakken, NTNU – Norwegian hydropower and industrialization

Tharan Mari Thune, UiO - Sustainability transitions and industrial change

Grete Rusten, UiB - The act of corporate greenwashing- strategies, allegations and regulations

Vito Laterza, UiO - Justice, transparency, and geopolitics in global lithium-ion battery value chains

David Cameron, UiO - Digitalization and industry

Site visits to: Herøya Industry Park in cooperation with Yara and Heidelberg Materials Sement Norge (Norcem)/ Brevik CCS with contributions by Aker Carbon Capture

More to come!