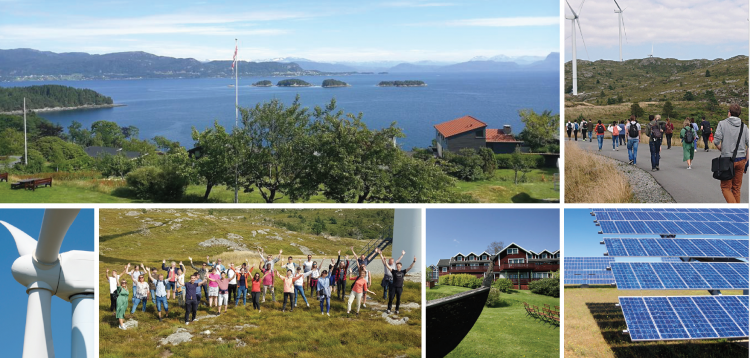 Interdisciplinary summer school, PhD-course on energy production and consumption
The University of Bergen (UiB), the Norwegian University of Science and Technology (NTNU) and the University of Oslo (UiO) have the pleasure of inviting all PhD-students working within the fields of energy to the 2021 interdisciplinary summer school on energy production and consumption. This year's summer school will take place in the Bergen region. The overall focus will be energy production and consumption with contributions from lectures with background from natural science, law and social science. We encourage all students working in the field of energy to apply!
The summer school will be held at Bjørnafjorden Hotell at Os, 45 minutes by car from Bergen city centre.
What can you expect?
Lectures by leading researchers and experts from industry and public administration

Excursions  to relevant actors in the Bergen region and at Stord

The opportunity to interact with top scholars and experts, as well as with other summer school students from a wide range of disciplines

A collaborative educational environment—participants will work in interdisciplinary groups throughout the week on a topical project

Networking opportunities and social events.
Application deadline: June 9, 2021
The course qualifies for 5 ECTS credits, provided that the PhD-student do a pre-work assignment, contribute actively in group work and write a final report (to be handed in 4-6 weeks after the summer school).
Practicalities
Participation fee: Approx. NOK 7500, which covers full board. In addition, the participants must cover their own travel to Bjørnafjorden Hotel. 

We are quite certain that it will be possible to arrange the 2021 NorRen summer school, but because of the corona virus it may be cancelled. A final desicion will be taken by the end of June, in this case all registered participants will receive a 100% refund. 

For more information: Contact Øystein Moen, oystein.moen@energi.uio.no